Get further information on your program
Fill out the fields below to talk to us about studying with Alba.
Our accreditations and memberships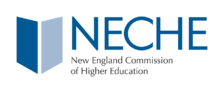 Take your career to the next level with an MBA
Study an MBA with a business school ranked among the top 100 in the QS Global 250 Business Schools Report 2017 for 'Superior Business School for Research and Employability'.

This program is taught by an AMBA-accredited Business School, which is designed for working professionals looking to develop their business acumen, and aspiring to accelerate into upper-level management or create their own ventures.

Through this MBA program, we will cultivate your autonomous learning skills within an innovative online learning environment which has been created to be dynamic and adaptive to our students' online learning habits. This program features an unparalleled management curriculum that will prepare you for leadership in whichever field your career lies.
What you'll learn
Gain the knowledge, skills, and stimuli for discovering and solving problems in organizations

Become subject experts able to evaluate how it is to manage a company end-to-end

Develop insights on how certain businesses function, and how trends have shaped current corporate reality
Courses

The program is designed to shape the holistic managerial profile of its participants as future leaders. For this purpose, students will build their managerial competences through eight core business courses, two concentration courses, one course on Business Methods and a final Business Project course, in which they shall apply and practice their interest in a specified area of concentration.

The general program rationale allows students to choose their preferred two courses out of the other three concentrations,
1) Supply Chain Management, 2) Digital Transformation and 3) Shipping Management, in addition to the core courses.
​
From the smaller business to the larger organization in the global economy, companies depend on the motivation and behavior of people with diverse backgrounds and cultural values that have to work together effectively and efficiently. It is the role of managers to plan, organize, direct and control an organization's resources in the manner most effective for it to achieve human, organizational and social objectives in a changing environment. The specific objectives are to develop an awareness of the knowledge and skills that underlie leadership effectiveness while establishing the foundational knowledge about leadership styles, leadership processes, and leadership contexts.
​ ​
This course helps you to understand and practice the marketing management process from the perspective of facts-based decision making and not that of sheer opinions-based decision making. Using marketing management and marketing research concepts, tools and easy-to-use spreadsheet modelling software, you will: get a hands-on experience with the process of marketing management; and focus on the analysis of structured (quantitative) marketing data. The Marketing Engineering for Excel (ME>XL) software add-in and the accompanying case studies (which include datasets) allow you to focus on the complexities and challenges of the marketing management decision-making process without having to directly deal with complex statistical models.
​ ​
This course concentrates on the economic foundations of management by developing tools to analyze key issues of the industry (microeconomics) and general economic environment (macroeconomics) of a company. The first part, microeconomics, analyzes consumer behavior, producer pricing and production decisions under different market structures. The second part, macroeconomics, studies the operation of the entire economy, analyzing topics such as the determination of aggregate output, employment, inflation, interest rates, exchange rates and other macro variables.
​ ​
This course aims to enhance business problem modelling and solving skills by integrating concepts and frameworks from statistics and decision science with modern information technology. Emphasis is placed on evaluating risks and using the theory of normative decision making to compare decision alternatives under uncertainty. You will learn how to structure complex management problems and combine quantitative analysis with judgment and critical thinking. Topics covered include forecasting, decision analysis, Monte-Carlo simulation and business optimization. It is a practical course that uses case studies and spreadsheets to illustrate how to apply the methodologies introduced.
​ ​
This course provides a solid understanding of financial statements that enables managers to analyze them and assess the financial health and performance of the firm. It also provides the management accounting tools for effective decision making on important issues such as pricing, credit policy, budgeting, and more.
​ ​
This course provides a well-balanced understanding of the underlying theory and its most important practical applications that allows managers to take financial decisions regarding the operating, investing, and financing activities of the firm.
​ ​
Production and operations management can be defined broadly as the process steps that fulfil the production and delivery of "goods", where "goods" include both material products and intangible services that offer some utility to the end consumer and the overall process subsumes all stages required to transform a product from a rough idea in a brainstorming meeting to the end customer offering. This course focuses on managerial decisions in production and operations and their interrelationships with the other functional areas of the firm. Major areas of study include the design of productive systems, strategic planning, and operations planning and control. Specific topics cover the areas of process and job design, facility planning, capacity planning, distribution planning, inventory management and production planning and control.
​ ​
As the internal and the external environment of firms are in constant flux, managers need to sharpen their strategic skills. Strategy is the set of objectives and policies that set to define how a firm positions itself to gain competitive advantage and increase returns for its owner and stakeholders. Two questions are of importance, then: "What business should we participate in" and "How should we compete?" In answering these questions, the external environment and the internal firm resources and capabilities take a central role. We also examine strategic choices at the business unit, corporate, and network level. Finally, the course examines strategies in different industries and contexts (mature, new economy, global). Through case studies and assignments, you will learn to use tools for analyzing, creating, and communicating strategies.
​ ​
Firms nowadays are presented with complex problems which require strong systems and design-thinking skills and competences. Moreover, the speed of contemporary business transformations dictates a more active role of the workforce towards enabling and co-creating firms' future. In this environment, employees strive for the skills but also the tools to inquire complex problems and design organizationally-desirable solutions. This course comprises a unique introduction to business inquiry methodologies that would allow you to prepare and take an active role in solving business problems and devising future opportunities.
​ ​
You will also choose two of the following

From the MBA with Supply Chain Management:
​
Procurement and logistics management finally get the attention due with regards to their role in building and sustaining competitiveness. In this course, you will receive the theoretical background but most importantly the rationale and best practices followed in the real work environment today.
​ ​
Supply chain management comprises of the strategic, regional and global perspective of procurement and logistics operations aiming at formulating new frameworks and perspectives to achieve organizational and sector-wide advantages. This course equips you with the skills to evaluate, design and implement decisions and policies that complement and strengthen the business' competitive strategy.
​ ​
From the MBA with Digital Transformation:
​
Our world currently experiences the profound effects of the digitalization of the economy which is altering the nature of competition. The digital economy is changing the way we work, consume, and secure our future. At the heart of this course lies the question of how technological change drives the shift to an economy of intangibles. In this realm of unprecedent transformation, the course will develop your thinking around the digital economy and how information economics are important to understand in that context. Examples from financial services (i.e. FinTech) and lessons learnt from industry engagement about policy and new rules for competition will signify the learning experience.
​ ​
Digital transformation comprises a complex phenomenon which is driven by the disruptive potential of digital innovations. It has thus become imperative for firms to understand how technology can be applied optimally for own operations, the workforce and eventually its customers. The course explores different digital strategies that are data-driven (e.g. platform business models and innovation/digital ecosystems) and compare these with more 'traditional' ways of organising economic activity. You are expected to appreciate the role of data as a strategic asset and establish the key capabilities needed by firms to compete in the digital world.
​ ​
From the MBA with Shipping Management:
​
This course will provide insight on the impact of technology on ships and how such technology is being quantified for commercial as well as safety purposes. Shipping as a profession is a synthesis of skills and knowledge from various professions. The technical foundations though ensure the anticipated sustainability that maritime organizations seek. Basic understanding along with the needed vision is transferred through this course.
​ ​
Seaborne transportation is a crucial catalyst for world trade and economic growth. Globalization, increased competition and rapid technological changes have resulted in lower transportation costs, making shipping even more relevant and important for today's global economy. The shipping industry however is characterized by its cyclicality and capital intensiveness and as a result, stakeholders need to adopt a prudent and diligent approach. This course exposes you to the industry's macroeconomic and microeconomic forces, the economic and regulatory environment whilst it also analyzes different capital sources that can be employed by shipping companies in order to diversify their capital structure and maximize shareholders value. Real-life case studies are being used throughout the course, enhancing your practical understanding of key shipping and ship-financing concepts and structures.
​ ​
​
This course will offer you the opportunity to shed light on a business problem of your choice by deploying the appropriate reality interrogation techniques and problem-solving approaches taught in the Business Methods course. The project will enable you to apply your business functional area knowledge (stemming from the choice of MBA concentration) in an actual business setting and to develop a holistic perspective on business practice. You will analyze and provide a solution for a business case and communicate/present your proposed solutions in multiple professional formats.
​ ​
Students who obtain all 36 credits from the 12 courses, will receive the MBA degree from Alba Graduate Business School.
Student profile
This MBA program is suited to working mid-level professionals who are looking for flexible self-paced study time supported by mainly asynchronous micro-lectures with multiple start opportunities, have already been building their career and are looking for the opportunity to progress into leadership roles.
Online students are more likely to come from international locations with diverse and multicultural backgrounds aiming to improve their global business network and enhance their knowledge of global management practices.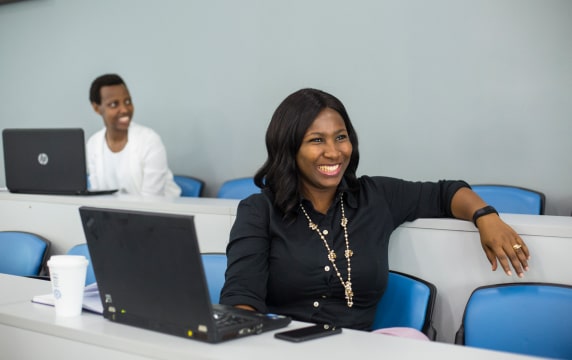 Potential career paths
This MBA program is suitable for students in a range of sectors, so no matter what field you're working in our MBA curriculum will equip you with the skills and knowledge for career success.

Managers in a range of departments

Entrepreneurs and intrapreneurs

Creative team players

Mindful business leaders
Admission requirements
To study for this program, you must:
Hold a bachelor's degree.
Have a minimum of three years of work experience.
Provide a CV with contacts to two referces.
English language proficiency.
Provide three short essays
Technical requirements:


Student Computer Requirements (all of them must be met)
A computer device that is up to 6 years old and has an updated OS
Portable web camera OR built-in laptop camera
Microphone headset OR built-in computer/laptop microphone
Minimum Internet connection speed of 0.400 Mbps (0.900 Mbps is optimal)
Minimum recommended RAM of 4GB (free RAM of 2GBs)
Minimum recommended free disk space of 250GBs
Download and install an Internet Browser (Microsoft Edge or Google Chrome).
Start dates
We have five (5) start dates a year, so if you choose to study the Alba MBA you could begin within weeks.
APPLY NOW

September 11, 2023
Next start date

August 27, 2023
Application deadline
Alba online teaching
We have a tailored online learning environment to ensure you get the most from your studies when you learn online with Alba Graduate Business School.

Learn at a time that suits you

Support from enrollment to graduation from a dedicated Student Success Coordinator

Study alongside peers from around the world

Taught by Alba Faculty

AFFORDABLE

APPLY TO YOUR
CURRENT ROLE

FLEXIBILITY

NETWORKING

ONLINE PRACTICE

LEARNING BY DOING